Duro-Europa PU Indoor 7mm-9mm-11mm
Coating system for indoor sports floors.
Description
Duro-Europa Desportivo Indoor systems are known for their high slip resistance and excellent wear resistance. Due to their durability and elastic characteristics, these systems can be used for all types of sports, but also for various non-sporting events such as exhibitions, clinics and seminars rooms.
Characteristics
• Two-component polyurethane based products.
• Jointless sports flooring.
• Indoor Systems.
• Variable thicknesses from 7 to 11mm.
• Maximum slip resistance.
• Excellent wear resistance.
• Easy daily, periodic and long-term maintenance.
• Easily scrubbing when needed.
• Great ball sliding.
• Certification EN14904 and DIN 18032-2.
• Environmentally friendly product.
• Wide range of RAL colors.
System structure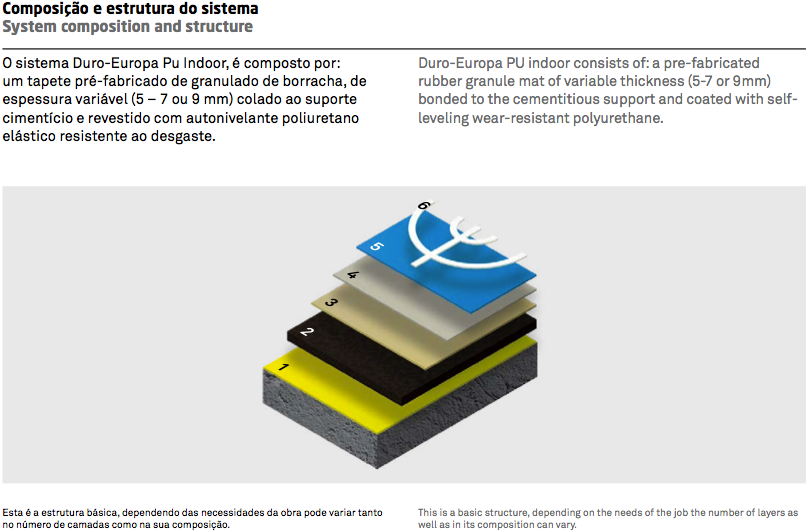 RAL Colors